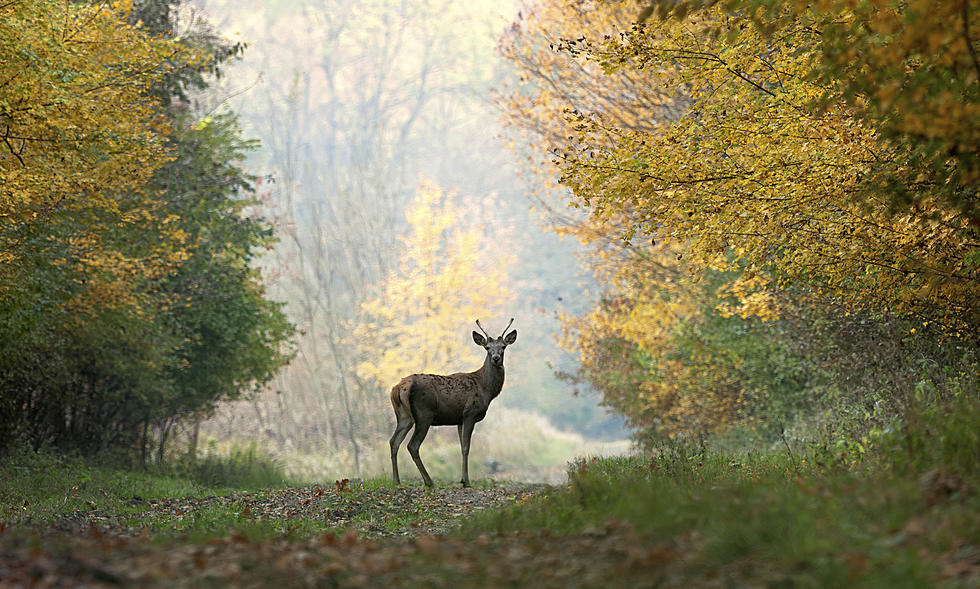 It's a Full Woods & Waters Weekend in Ocean County
sindlera
Full Woods 'n Waters Weekend
The last weekend in September is packed with activities and action in the woods and on the waters and is the unofficial kickoff of autumn's outdoor season.   Barring the sudden arrival of bad weather (read: rain and wind), it looks as if this will be a final weekend in September to remember.
Archery Deer Season: As mentioned last week, the statewide bow season for whitetails is now on, with both bucks and does legal quarry. In many of the deer management zones (DMZ) multiple deer can be harvested during this nearly month-long season the concludes Saturday, October 25. However,  harvest numbers can vary predicated on the DMZ being hunted. Review pages 38-40  in the current Hunting & Trapping Digest for the particulars.
There is the statewide special permit bow season that commences October 26, but again, dates and harvest figures can differ. This season will be covered in greater detail in a few weeks.
It may seem, indeed, it is, early, but we've already observed a few bucks trailing does, an indication that the rut is already underway. These have been smaller males, aka precocious "teenagers", with spike antlers or small, tight basket 4-point racks. The full-blown mating season generally gets underway the second to third week in October and hits its most intense period the last week in October through the second week in November. This is when the bigger, heavy-antlered mature bucks, normally as wary as all get out, go loco and throw caution in the wind.
Squirrel/Cottontail Rabbit Seasons: These toothsome critters are great fun to hunt and make for delicious dinners. For the bushytails, find a patch of oak or hickory trees, or get situated next to a standing cornfield, take a seat and wait for them to show. This time of year, they are in the branches or on the ground from before sunrise to after sunset, but the five squirrel daily bag limit is not easy to fill. First, it's the arboreal cover that screens clear views. You may see branches moving above as the critters are cutting at nuts, but getting a clear shot can be difficult. On the ground, they are constantly moving and when a bushytail is fleeing from danger, they present an incredibly challenging target.
They can be hunted with shotguns (we prefer a 20 gauge), and .177 and .22 caliber pellet rifles. Also legal in certain areas (see page 56 in the Digest) are muzzleloading rifles .36 caliber or less.
During the early season, cottontail rabbits are tough customers as the covers are thick and opportunities for shots happen in a blink. Unless picking them off at first light as they nibble on grass at weed field edges and again the last half hour of daylight, it's a fool's errand hunting them unless you have the services of a beagle or other brush infiltrating cur with a nose for bunny stink that will push them to multiple openings, no matter how narrow, in the cover to afford a dose of No. 6 pellets.
Porgy Power: The Scup Cup keepeth running over! This is shaping to be an even more bountiful Porgyfest than last year, as party boats and charter boats are recording limit (50-fish) catches with porgies from the legal 9-inch minimum up to 15-inches/1.5-lbs. Average catches are 30-40. In the mix are even tastier triggerfish to 3-4 lbs. No limit on these. Top party boats include the Dauntless out of Pt. Pleasant, the Paramount from Brielle, and the Capt. Cal II in Belmar.
Boat Show II: The 10th Annual Huddy Park In-Water Boat Show in Toms River (the corner of East Water Street and Rte. 166)  is this weekend. (Rain dates October 4-6.) This is a free event and great for the family. Friday and Saturday hours are 10 a.m.- 6 p.m. and 10 a.m. - 5 p.m. Sunday. A full array of boats, many in slips for on the water testing, and many on land for hands-on perusal will be available. These include luxury cruisers, pontoon, and tri-toon boats, pleasure boats, cruisers, and deck boats, and center and dual console fishing boats, and also pilot house fishing boats. End-of-season deals with added incentives await.
Pack a few light action rods if attending, because after the show, head a minute or two south on Route 166 to the Capt'n Hippo Bait & Tackle Shop in South Toms River. Load up with spearing and a few of the custom Lenny Lance It rigs and a bobber or two, and head back to the adjacent Mathis Park (across from Huddy) and get ready for some wild rod bending with snapper blues to 11-plus inches. Great action and perfect eating-size baby blues. The daily limit is 15.