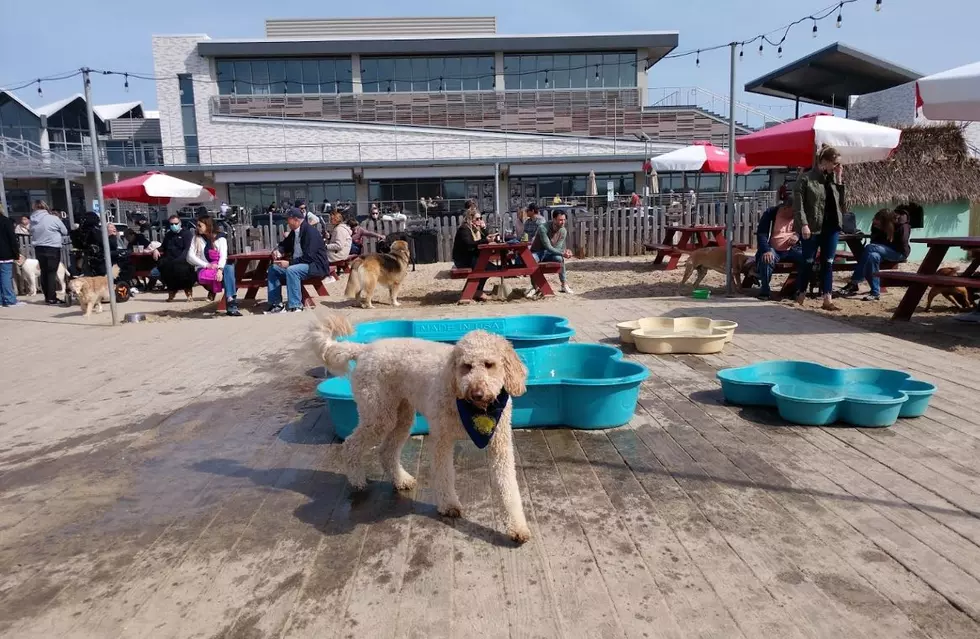 The Best Doggy-Friendly Restaurants At The Jersey Shore, NJ – Part 1
Google Maps
Most recent doctor's evaluation results: I am addicted to my dog.
No. I do not plan on seeking treatment.
I could actually write for hours about my dog, as I am sure most dog owners could.
But I thought I would put something together that dog owners would find a bit more useful.
The official kick off to Summer at the Jersey Shore is a little over a month away which means all of the best Summer spots will soon be at its peak.
What is better than hitting the social scene with your dog by your side? There isn't much...maybe by adding a Pina colada and some fresh seafood into the mix?
But now the next question is: Where should you and your dog go?
According to BringFido.com, there are MANY restaurants that could be the answer to that question.
FYI: This website will help you find restaurants, bars, beaches, hotels and more that you can bring your pup to so utilize it.
And yes....this is only the first batch because there are A LOT of dog-friendly restaurants at the shore to choose from. (Stand by for more)
So....*bark*....let's get to it:
Dog-Friendly Restaurants At The Jersey Shore - Part 1
Are you looking to hit the town with your furry friend? Here is where to go....
This list is getting me PUMPED for the warmer weather.
And for when you dog moms and dads are in need of a meal with out the pup, here are some top beachfront bars where you can enjoy the view solo.
I know they will give you sad eyes but everyone needs a break at some point:
Breathtaking Beach Bars in Monmouth County
Here are the Best Bakeries in Ocean County