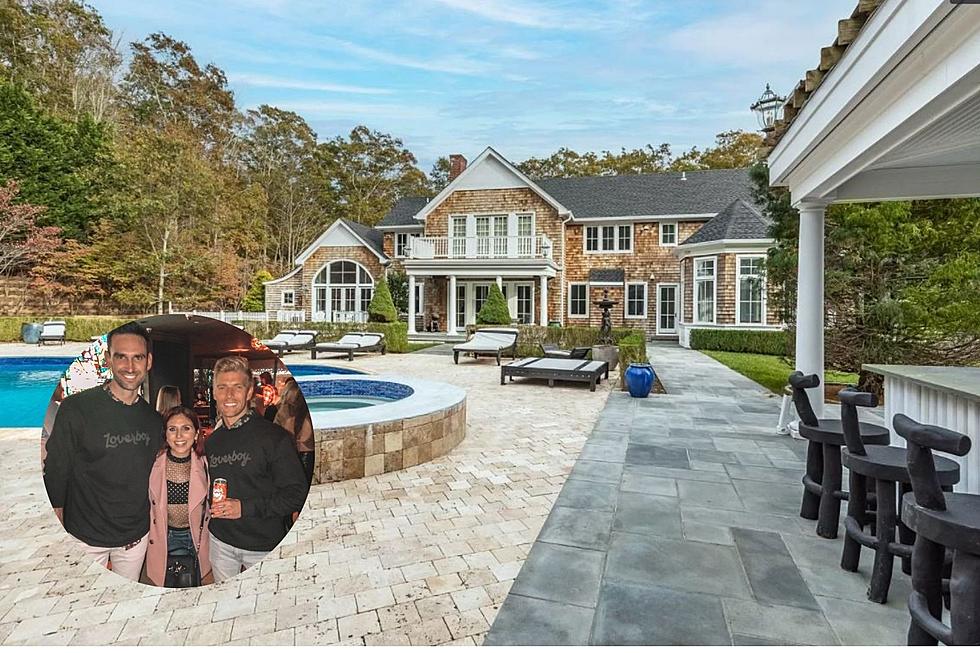 Go Inside the Gigantic Sag Harbor, NY Mansion from Season 6 of Summer House
Credit: Craig Beem, Compass, via Zillow.
The mansion in Season 6 of Summer House is somehow just as dramatic as the cast of the show.
Last night, Summer House returned to Bravo for season 6 with a BANG!  If you haven't watched this show before, I'll say it's a way more tolerable and more interesting version of Jersey Shore.  The show follows a group of friends who party in The Hamptons every weekend during the Summer.
Of course, the group gets themselves into shenanigans with drunken antics, sloppy hookups, and arguments.  But pretty much all of the cast members are lovable in their own way.  I recently had the pleasure of meeting cast members Kyle Cooke and Carl Radke at an event for their drink Loverboy, and they were two of the most down-to-earth men I've ever met.
I'll stop fangirling over the adorable men and get back to the house.  Each season, Bravo is tasked with finding a house that's big enough to support this group of crazy friends.  There needs to be enough rooms for everyone to stay in, there's always an impressive yard and pool for crazy summer parties, and the kitchen cannot disappoint.
It seems like the homes get more and more grand with each season.  This year's Sag Harbor mansion may be the most impressive yet.  The Zillow Listing boasts  7 bedrooms, 8.5 bathrooms, and 65,000 square feet.  If you want to rent it this summer, it'll cost you a cool $250,000 a month.
As you tour through this season's Summer House mansion, try to envision what kind of shenanigans the cast members will get into in each of the rooms.  We already saw a now married Amanda and Kyle get into an explosive fight in the master suite, so it can only go up from here!
Go inside the site of all the drama of Season 6 of Summer House
The cast of Bravo's Summer House needs a mansion impressive enough to throw some insane parties in. This Sag Harbor home does not disappoint.
Did you know one of the summer house cast members made this list of reality stars from the Jersey Shore?
Jersey Shore is not the only Reality TV show to have stars from our hometown (although you will find some of those stars on this list). Keep scrolling to be shocked by the other Reality Stars you didn't know grew up at the Jersey Shore!
these beachfront NJ homes belong on TV too
HGTV is filming an episode of Beachfront Bargain in Ocean County this October. Here are 4 charming beach homes that should be on the show!
Did you know Reality star Melissa Gorga has a home in Toms River?
RHONJ Melissa Gorga has put her gorgeous Toms River Shore home for sale after making some amazing renovations! Keep scrolling to step inside.