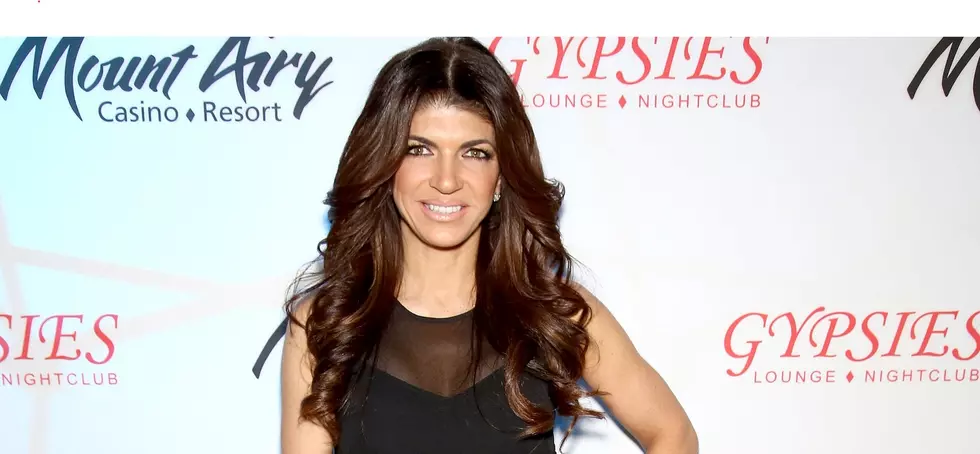 See Inside Teresa Giudice And Boyfriend's New 3 Million Dollar Mansion In Montville, New Jersey
Paul Zimmerman/Getty Images for Mount Airy Casino Resort
It's expensive being Teresa Giudice. Her boyfriend, Louie Ruelas, must have realized that when he went in on a 3.3 million dollar mansion with/for her...we're not exactly sure yet. At first, we heard Teresa was simply the "property manager" for the investment, but now as their relationship becomes more public the talk is it will be for them together.  By the way, I should mention that the two met at the Jersey Shore! Teresa was out walking on the beach and Louie was taking a run when the two met.   Here is a tour of the inside of the new home:
Teresa's new boyfriend has been confirmed on the show when her sister-in-law, Melissa Gorga said she could hardly keep the secret "that she has a boyfriend" to the cameras. New Jersey psychic Gina Marie even picked up on the new relationship. *Side note, I've personally gone to Gina for multiple readings and she is flipping AH-MAY-ZING). Here's how that went:
If you are watching season 11 then you know that the rumor mill has been on fire. Teresa Giudice invented a rumor that fellow housewife, Jackie's husband had cheated. So now that has caused an ample amount of waves, secret sources have been weighing in on the reason the rumors started in the first place.
The consensus is that Teresa is really worried that she will be pushed out of the Real Housewives franchise because she is their highest-paid cast member. I told you before that these ladies are expected to perform. If they don't bring the dramz Bravo starts to wonder if they are earning their keep. Now the rumor about Teresa is that she invented the story about Jackie's husband Evan being unfaithful so she could stay relevant. I have to say that Teresa is a staple on this show and her inter-weaving dynamic with the Gorgas is still a must-see.  Plus, if we get an engagement, wedding or a breakup out of Teresa she is bigger than ever on RHONJ. She is going anywhere in my opinion.
Some people are hinting that because she is 48, that she is aging out of the show which I also think is crazy...have you seen her lately? She looks better than most 28-year-olds! She is an original cast member from 2009 and instead of that bringing job security, some are saying that the clock is ticking. You would think being an OG would count for something but it seems like at a point it counts against you.
True, Teresa is expensive, but who else is going to bring the storyline of her and her ex-husband going to jail, and then him getting deported! I mean COME ON you can't want more as a producer than that! What else do you want from this woman? She let you into all of it no holds barred. That's TV gold and she deserves her reality show crown for it.
A Bravo source told Page Six, "Teresa is the highest-paid 'Housewife.' If they get rid of her, it's because they pay her too much and her act is no longer worth it, but she's been a franchise favorite forever."
Do you watch it? Did you think this was a desperate attempt to get a storyline?  What do you think of her new mansion? Weigh in by e-mailing me at Shannon@943ThePoint.com.  Listen to Shannon Holly mornings on 94.3 The Point and download our free 94.3 The Point app. 
KEEP READING: See the richest person in every state
LOOK: See the iconic cars that debuted the year you were born