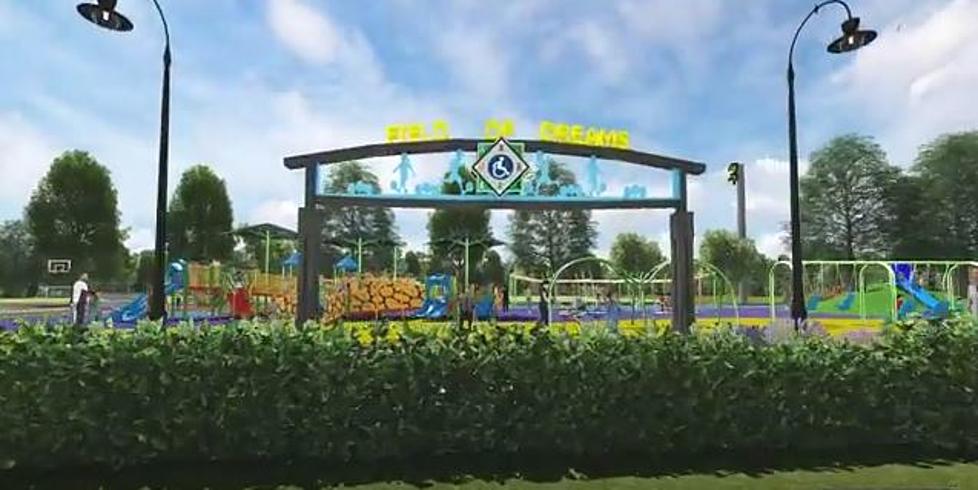 Please Support the Toms River "Field of Dreams"
YouTube
In 2012, Christian Kane, an Ocean County resident, and teacher in the Toms River School system was driving in his car with his 19-month old son Gavin in the backseat when a fully-loaded beer truck plowed into their car leaving Gavin with severe brain trauma.
Ever since that moment, all Christian wants is for Gavin and other kids with special needs to experience the joy of being a kid.
The idea of the Toms River "Field of Dreams" was born.
The "Field of Dreams" will be MORE than just a "special needs" playground. It will be a complex within the community for children and adults with special needs to enjoy the basic fundamentals of play: an inning or two of baseball paired with a "buddy" on a rubberized baseball field, nine holes of miniature golf on a wheelchair accessible course, adaptive playground equipment on an all-inclusive playground, a game of basketball on a rubberized court with collapsible rims, or a stroll on an art encompassed walking path surrounded by a multi-sensory landscape.
Developers are hoping to "Break-Ground" this Spring. A GoFund Me page has been set up with the hopes of raising $400,000
Any donation will help and be much appreciated.