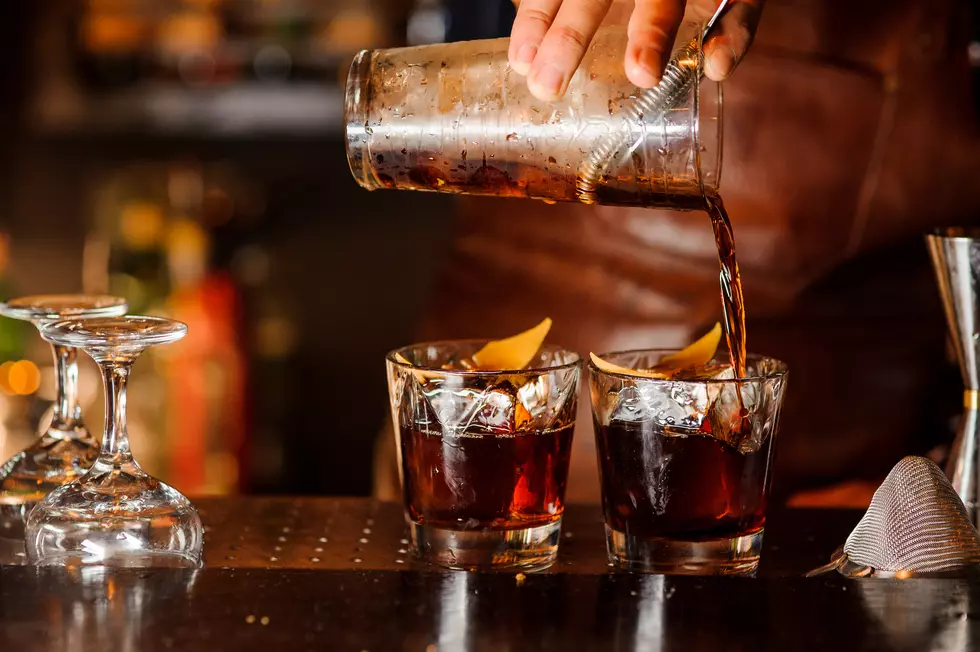 Pair of Monmouth County Senator's Covid-19 related bills advance
Getty Images/iStockphoto
Monmouth County State Senator Vin Gopal had a pair of Covid-19 related bills advance through the Senate this week.
The Senate Budget and Appropriations Committee approved both pieces of legislation, one of which would allow licensed restaurants and bars to sell alcoholic beverages through takeout and delivery while also allowing distilleries to sell alcoholic beverages through takeout.
The second piece of legislation would allow licensed pharmacists to order and administer COVID-19 tests authorized and approved by the federal Food and Drug Administration.
Senator Gopal said that under the alcohol related bill (S2413):
All drinks must be delivered or made available in a container with a tamper-proof seal.
Restaurants and bars would also be permitted to sell alcoholic cocktails and mixed drinks but they must be delivered or sold in closed or sealed containers that hold 16 fluid ounces or less each.
Any other alcoholic beverage may be sold or delivered in containers of any size.
These establishments would also be permitted to continue delivering these alcoholic beverages for six months after the end of the COVID-19 state of emergency, or after these establishments are no longer limited by occupancy or customer seating restrictions, whichever comes later.
"Restaurants and our hospitality businesses have been uniquely impacted by the COVID-19 public health crisis, and we need to do all we can to help this vital industry stay afloat," Senator Gopal said in a statement. "With dining rooms and bars closed across our state, it makes no sense to ban restaurants and craft beverage manufacturers from offering alcoholic beverages for takeout and delivery, especially when liquor stores are already empowered to do the same. Allowing them to continue selling cocktails and other beverages directly to customers would be a small way to help this hard-hit industry regain some of the revenues they've lost."
Gopal said that this bill would also exempt alcohol used to produce hand sanitizer from the state alcoholic beverage tax, and allow distilleries that have already paid these taxes on alcohol used to produce hand sanitizer to receive refunds on their payments.
The legislation is heading to the floor of the Senate for a full vote.
The Covid-19 test piece of legislation, (S2436), Gopal said that in order to administer it the pharmacy has to make sure that PPE is distributed to all pharmacy staff and proper social distancing protocols are observed.
"If we want to make it out of this pandemic, we need to build the infrastructure for a comprehensive contact tracing program from the ground up," Gopal said in a separate statement. "That means empowering every business, organization, and institution that has the resources, expertise, and ability to test our residents on a regular basis. Community pharmacies are already providing thousands of New Jerseyans with the medications and health information they need to get by, and are already experienced with the provision of vaccines and other public health products. They are a natural fit for this critical mission, and will be essential if we want to get a statewide testing apparatus off the ground."
This bill is also heading to the floor of the Senate for a full vote.
Enter your number to get our free mobile app
KEEP READING: Learning From Mistakes During the Spanish Flu