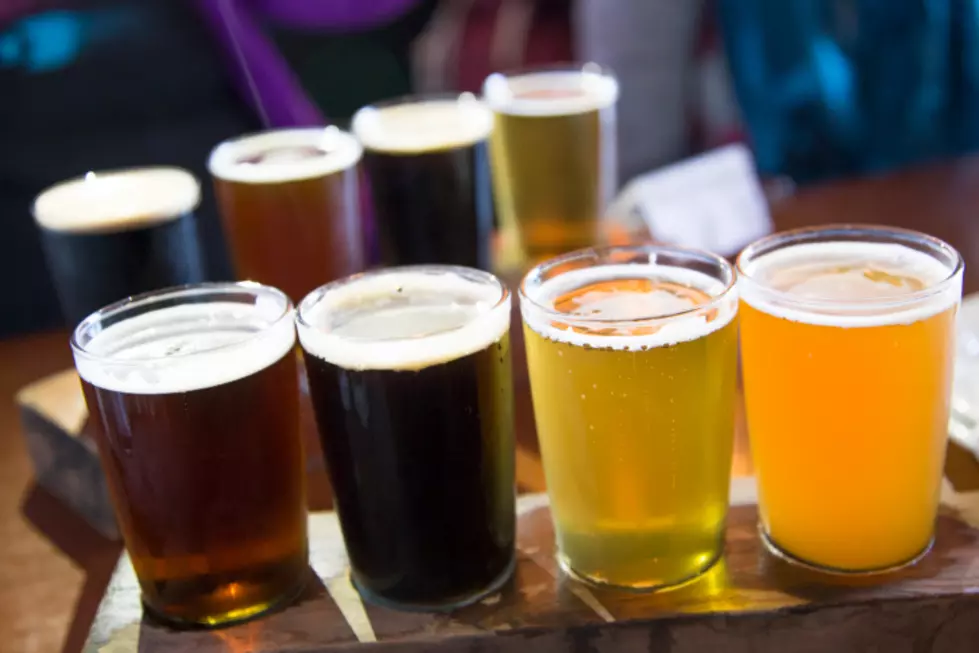 NJ farmers could soon be running their own microbreweries
ThinkStock
A plan is taking shape to allow Garden State farmers to set up microbreweries, right next to where they're growing corn, tomatoes and other Jersey Fresh produce, and then sell the beer they make.
Assemblyman Eric Houghtaling, D-Monmouth, who chairs the Assembly Agriculture Committee, is crafting legislation to allow farms to brew beer on their land, as long as all of the ingredients are grown on the farm or close by.
He said the idea is to help promote all of the activities taking place on our farms and let people "enjoy the beer, take a walk around the farm and look at where the hops are grown."
He said with farmland rapidly disappearing in New Jersey, it's important to do everything possible to give farmers a chance to continue to work the land.
"This would allow them a greater opportunity to be successful on their farm, which is the ultimate goal in the state of New Jersey," he said
Houghtaling noted he got the idea for the legislation after visiting the Fir farm in Colts Neck where the owners are using all natural growing and cultivating techniques, and discussed the idea with him.
He said the measure is currently being crafted and he intends to formally introduce it when the Legislature is back in session in November.
"Anything I do I always want to go through the Farm Bureau and make sure everybody is good with and I'm sure that once we get this moving here that everybody will be on board," he said.
Trending News Now
Top Trending News stories at the Jersey Shore.