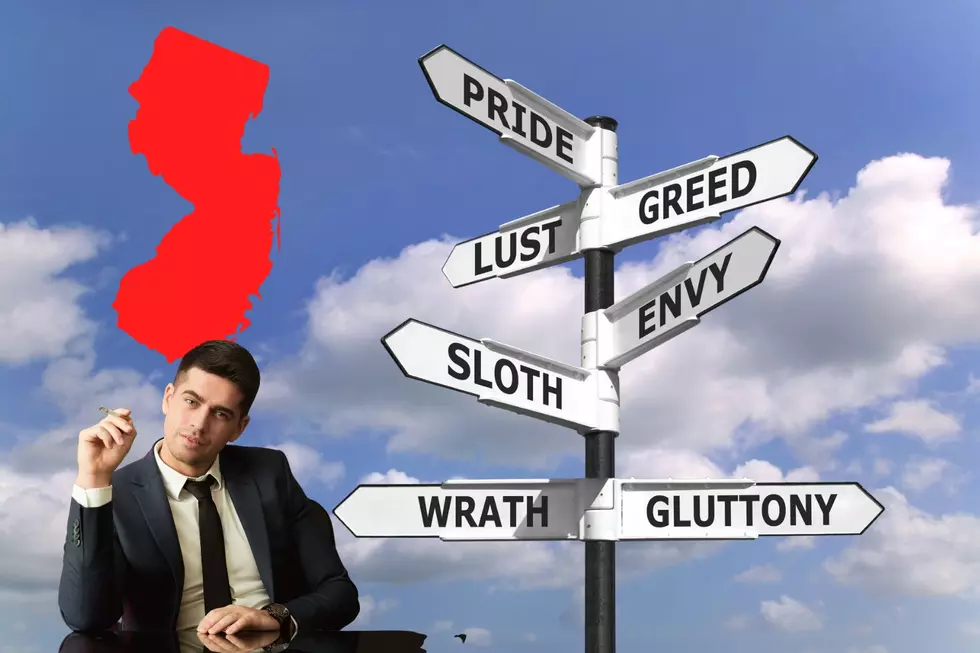 How Sinful is New Jersey? Its 2023 National Ranking May Surprise You
Getty Images
Have you sinned today in New Jersey? At the risk of sounding too much like a priest or pastor, I'll say this: We're all sinners! But just how sinful are we in New Jersey compared to other states?
WalletHub just broke down 2023's Most Sinful States in America, and some of the results are predictable, while others might be a little surprising!
Our definitions of "sin" may vary state-by-state, as we differ in some core values, beliefs, and culture, but WalletHub managed to narrow down "sins" in terms of behaviors that we can all pretty much agree are sinful.
How did they measure sinfulness? Bringing it back to the basics - the 7 deadly sins, Anger & Hatred, Jealousy, Excess, Greed, Lust, Vanity, and Laziness. Wallethub then examined those dimensions across 47 relevant metrics, such as "Violent crimes per capita", "Identity theft complaints", "Excessive drinking", "Casinos per capita", "Average time spent on adult entertainment sites", "Beauty salons per capita", and "Average daily time spent watching TV."
So where did New Jersey rank out of all 50 states? #21. Pretty much in the middle zone. Not great, but not terrible either. It ranked #45 in Anger & Hatred, #31 in Jealousy, #50 in Excess, #8 in Greed, #29 in Lust, #30 in Laziness, and #5 in Vanity.
New Jersey also has one of the lowest violent crimes per capita, fewest thefts per capita, highest share of gambling disorders, and most beauty salons per capita.
Which state ranked as the #1 most sinful city in America? It's a no-brainer. That would be Nevada, thanks to Las Vegas obviously. (Vegas' literal nickname is "Sin City", hello.)
Here are the top 10!
Nevada
California
Lousiana
Florida
Pennsylvania
Texas
Tennessee
Illinois
South Carolina
New York
Check out the WalletHub's complete map down below!
---
10 Elegant Fine Dining Restaurants in Central Jersey You Must Try
As rated by Yelp users. Let's get fancy!
Here Are 10 Cringe-Worthy NJ Pronunciations
I sawl these on Reddit. Youse ready for these New Jersey pronunciations?