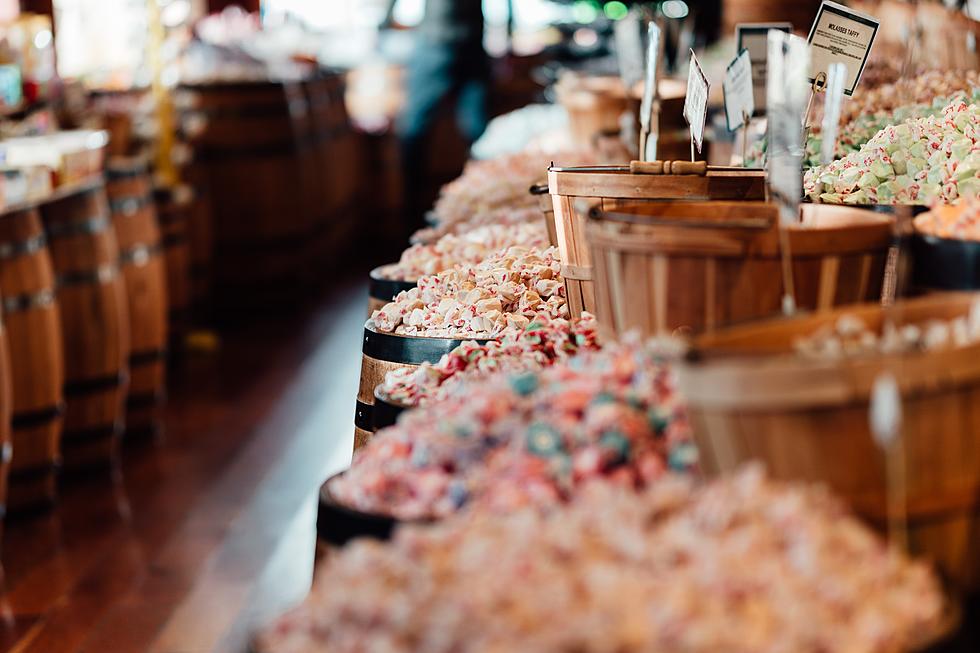 This New Jersey Sweet Treat is Ranked Among The Best in America
Unsplash.com Sitraka
I think anyone who has lived at the Jersey Shore or vacationed here probably has tried "salt water taffy". I think it's ok, I'm not over the top crazy about it, but when I'm in the mood it's tasty. My wife actually likes chocolate-covered saltwater taffy. This is a bit harder to find, but she likes this version.
A bit of history about Jersey's saltwater taffy. According to Bulk Candy Store, saltwater taffy originated in Atlantic City in the 19th century. According to the Bulk Candy Store website, the legend goes something like this…..David Bradley, who owned a candy store, was flooded during a major storm in 1883. All of Mr. Bradley's taffy was soaked with salty Atlantic Ocean water. A young girl then came along and asked if he had any taffy for sale. Mr. Bradley jokingly offered her some "salt water taffy."  After sampling a piece, the girl purchased the candy. Bradley's mother was in the back of the store and overheard the whole conversation. She loved the name "salt water taffy", and that's what it was called from then on.
According to a recent article by Cheapism, the best "Jersey Dessert" is saltwater taffy. "Salt water taffy is the Jersey Shore's most popular souvenir, and the chewy sweets got their start in Atlantic City in the late 19th century. The taffy gets pulled by hand to give it its signature texture, and today it can be found in a range of colors and flavors. Shriver's is the boardwalk's oldest business, with their chocolate, vanilla, and strawberry the must-try flavors."
The Cheapism article also selected a "runner-up". "Candied apples are a Newark invention dating back to 1908 when a local candy creator dipped apples in melted sugar with cinnamon and a bright red coloring. Jenkinson's Sweet Shop opened in the early 1900s, offers candied apples that include the traditional red candy apples plain or covered in coconut, caramel apples, and fudge-dipped apples."
So there you go, two very "Jersey" sweet treats ranked among the best in America. "Saltwater Taffy" and "Candied Apples", maybe try some this summer.
Gallery — Every Movie Theater Candy, Ranked:
LOOK: 40 Discontinued & Special Edition Kellogg's Cereals