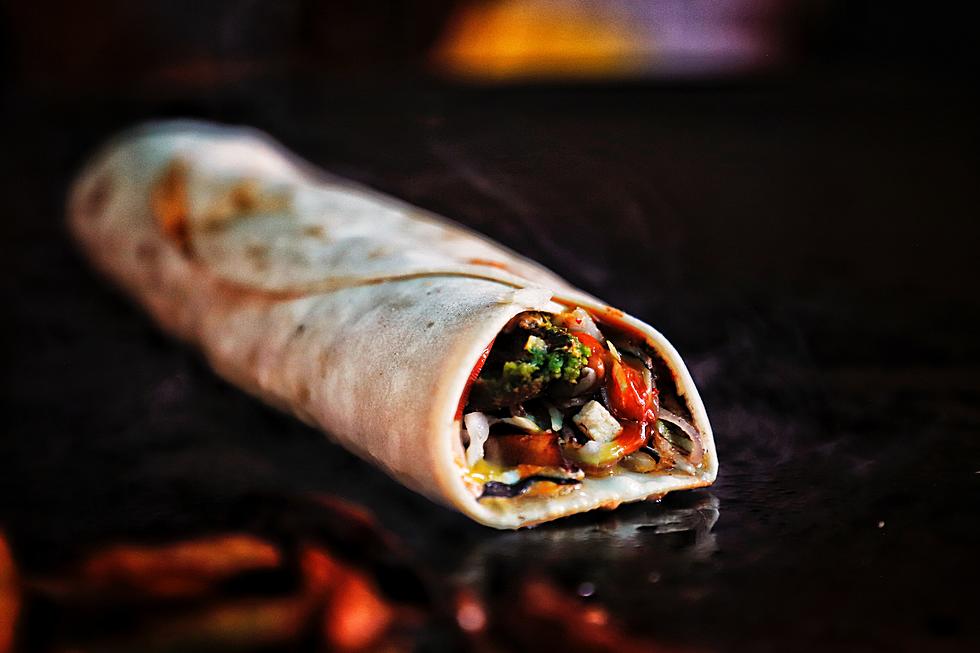 New Jersey's Biggest and Best Burrito Among Tastiest in America
Unsplash.com Kashish Lamba
Burritos are a foodie favorite. Easy to eat, tasty, and at times a bit spicy. Personally, I enjoy a good burrito. I remember as a kid grabbing two dollars and a bunch of quarters and heading to 7-11 for a beef and bean burrito, Big Gulp, and a bunch of Donkey Kong games, yes we had to go somewhere to play video games and you had to pay to play lol. Those were fun times and although they were not gourmet they sure tasted good while playing some video games.
In a recent article from Lovefood, they listed the best burrito shops in America including right here in the Garden State. "If you think of a burrito as simply beans, salsa, and cheese tucked up in a flour tortilla, you haven't tasted the best America has to offer."
According to Lovefood, the best burrito in New Jersey features a delicious avocado twist. "It's a vegetarian burrito that scoops the best in New Jersey – the Golden Avocado burrito from Tacoria, a quirky BYOB taco and burrito shop with several locations including New Brunswick, Jersey City, and Hoboken. The winning dish is a flour tortilla containing fried avocado, chipotle aioli, rice, black beans, salsa, cheese, and crema. Customers adore it, saying the fried avocado is a perfect meat replacement and that they love how the tortilla is toasted."
So have you visited Tacoria? Have you tried the avocado burrito? Give us your review and let us know what you thought. We always appreciate your input. Post your comments below.
LOOK: Best Beers From Every State
To find the best beer in each state and Washington D.C., Stacker
analyzed January 2020 data from BeerAdvocate
, a website that gathers user scores for beer in real-time. BeerAdvocate makes its determinations by compiling consumer ratings for all 50 states and Washington D.C. and applying a weighted rank to each. The weighted rank pulls the beer toward the list's average based on the number of ratings it has and aims to allow lesser-known beers to increase in rank. Only beers with at least 10 rankings to be considered; we took it a step further to only include beers with at least 100 user rankings in our gallery. Keep reading to find out what the best beer is in each of the 50 states and Washington D.C.
LOOK: Here are copycat recipes from 20 of the most popular fast food restaurants in America