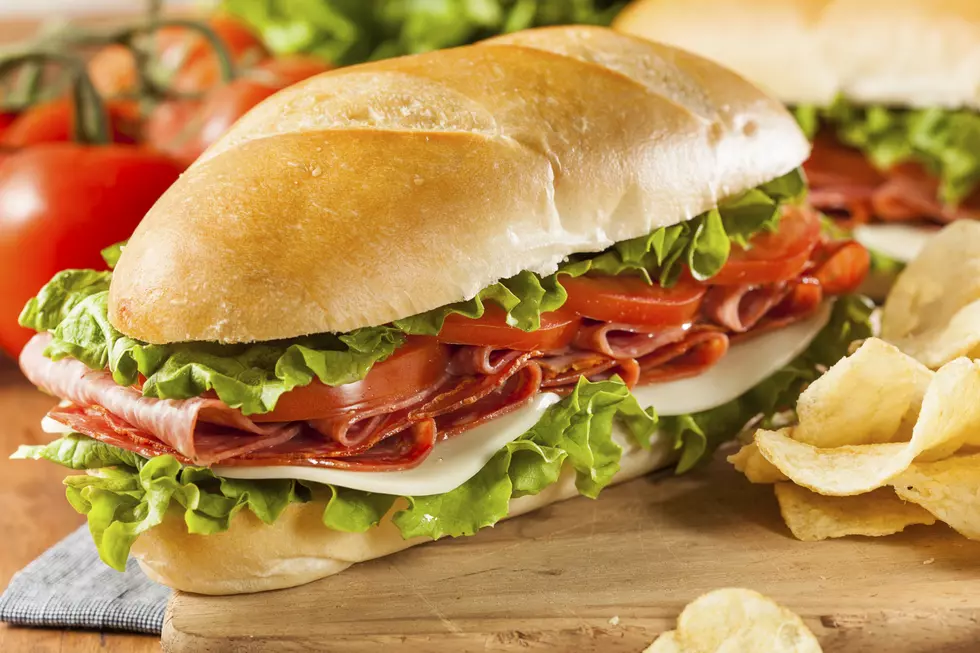 New Jersey's Best Sandwich Revealed and It's One of the Best in America
bhofack2 - ThinkStock
The debate of the "sandwich" continues around America and right here in New Jersey. What is your favorite sandwich? Is it ham and cheese on rye? is it tuna salad? maybe a turkey sandwich? or a classic PB&J? All sound pretty good, but one has been named the "best" here in the Garden State. In full disclosure, I would add one of my favorite sandwiches to the list, liverwurst with onion and mustard on rye. I know it's not everyone's favorite, but for me, it's one of the best. I would also add a chicken salad hoagie with lettuce, onion, and tomato.
According to a new article by Far and Wide, Jersey's favorite sandwich consists of ham, salami, soppressata, capicola, mozzarella, provolone, and sweet peppers. Sounds like a fan favorite right? Yes, New Jersey's favorite sandwich is the classic "Italian Hoagie". In the Far and Wide article, "It's perhaps no surprise, given New Jersey's huge Italian-American population, that an Italian hoagie would be the top choice of the Garden State."
"Cosmo's Italian Salumeria in Hackensack serves up some amazing versions featuring top-quality Italian meats and only the freshest mozzarella."
"Atlantic City's White House Subs, meanwhile, is one of the most renowned sub shops in the country, home to the White House Special with tons of salami, capicola, ham and provolone."
So there you go, Jersey's best sandwich. By the way, New York's favorite sandwich is "pastrami on rye" and in Pennsylvania, it's the "cheesesteak".
15 Beloved New Jersey Italian Restaurants Too Delectable Not to Try
Every NJ pizza joint Barstool's Dave Portnoy has reviewed
Dave Portnoy, commonly known as El Presidente, is the founder of Barstool Sports. Somewhere along the way, he decided to start reviewing local pizzerias, and the concept took off. Here is every New Jersey pizzeria Dave has stopped in, along with the score he gave them.