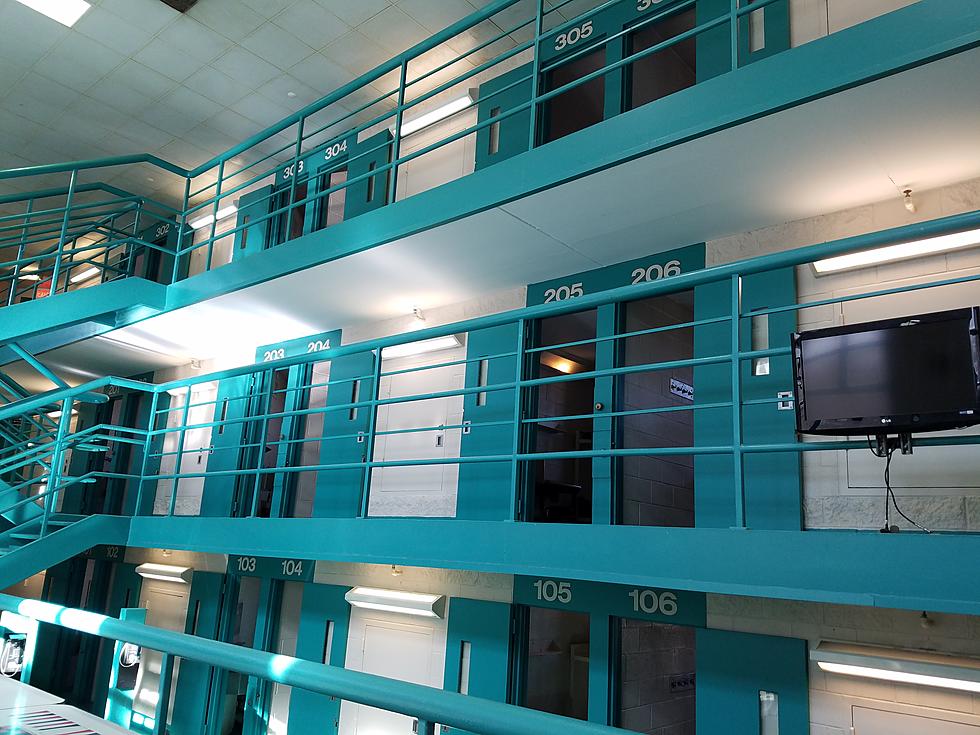 Plainfield, NJ man drove teens to break into Holmdel home, cops say
Prison cells at the Monmouth County Correctional Institute. (Vin Ebenau, Townsquare Media New Jersey)
🚔 Plainfield man served as getaway driver and orchestrator of attempted home burglary
🚔 Holmdel police arrest the getaway driver and bring him to jail
🚔 It was a homeowner who thwarted the crime in progress in Holmdel on Sunday
---
A New Jersey man is sitting in jail after he sent three juveniles to burglarize a residence in Holmdel early Sunday morning, police said.
The man, later identified as 27-year-old Zarif Harden, of Plainfield, drove the three male juveniles to a home on Kimball Turn around 6:40 a.m. Sunday, according to Holmdel police.
The three juveniles, who were wearing all-dark clothing including ski masks and gloves, tried entering the garage but were quickly greeted by the homeowner. They took off, hopped into the getaway car and Harden drove away in his Mercedes-Benz E Class.
Police said they found the vehicle a short time later, pulled it over along with some help from a Middletown Police K9 Unit.
Police found the black gloves and ski masks used in the burglary and some items believed to be stolen.
All four suspects were arrested, the vehicle was impounded and then Harden was charged with using juveniles in the commission of a crime.
Police said that Harden and the other three were all charged with attempted burglary, criminal attempt, conspiracy, and criminal trespass.
Harden remains in the Monmouth County Correctional Institution and the juveniles were released to a parent or guardian.
Investigators ask anyone with information to call Holmdel Patrolman Sasso at 732-946-4400 ext.1893 or email msasso@holmdelpolice.org.
Help Find These 62 Missing New Jersey Children
The most heinous New Jersey murders that shook our communities