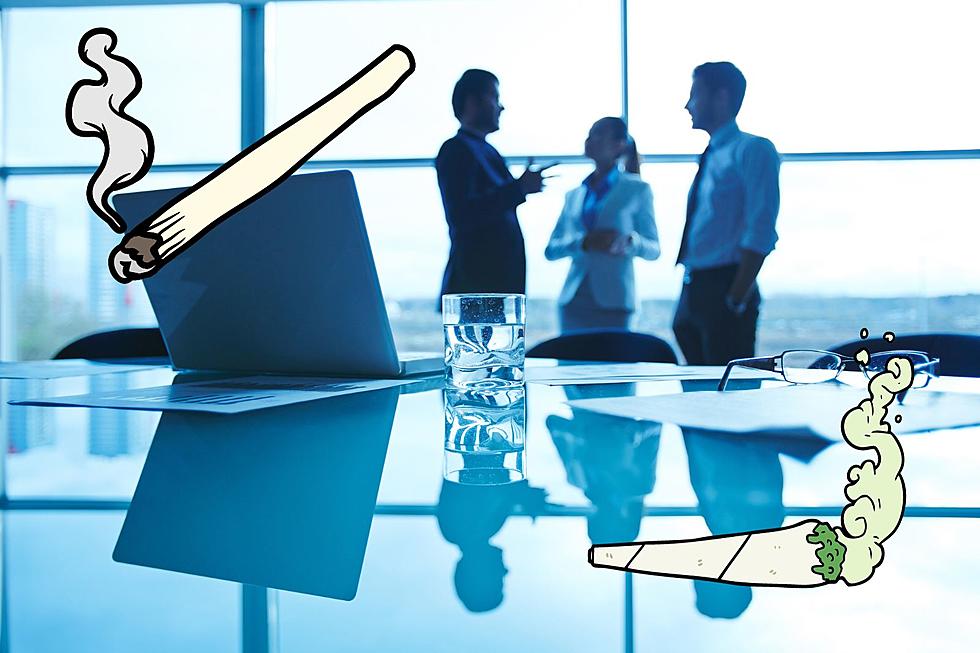 Weed users need to know the one NJ law that protects your job
Canva
Like a lot of things NJ does, things became more complicated than they needed to be.
It took so long to negotiate all of the legal tentacles associated with legalizing the use of a substance that is federally prohibited. So by the time we started seeing dispensaries pop up, people were still unsure about what was allowed by the state.
The questions remained: How much can I buy? Can I smoke in my car? Can I smoke on the street? Can I grow it?
But the most common and difficult questions involved employment.
And on the air yesterday we talked about drug tests and whether or not they can be used against you.
People who use weed either smoke it, or ingest it were confused about what would happen if the used it and then be drug tested.
Would they get in trouble?
It's simple. You can't be impaired at work, but you can have it in your system and you're not allowed to get in trouble for it.
You can't be fired from your job just for testing positive for weed, under NJ guidelines.
This presents a challenge for employers who desire to keep their workplace is drug-free. But at the same time, unless somebody is obviously under the influence, there is no punitive action an employer can take against an employee.
New Jersey Cannabis Regulatory Commission Guidance On "Workplace Impairment"
says:
"While a positive drug test for marijuana won't by itself be grounds to fire or discipline a staffer, or to decline to hire someone, an employee could still be let go if they're also shown to be under the influence during work hours."
That means if your company believes you to be impaired they can make you to take a drug test.
But, even though these tests can find evidence of THC, the chemical that makes you high, weeks after it's been used and long after its effects have worn off, that in and of itself is not enough cause for your employer to take any "adverse action."
As the law says "an employee shall not be subject to any adverse action by an employer solely due to the presence of cannabinoid metabolites in the employee's bodily fluid as a result of engaging in conduct permitted under N.J.S.A. 24:6I-31 et al."
Yes, your employer can test you if they have a "reasonable suspicion for impairment."
Impairment on the job is a different story. But, if they try to fire you just for having it in your system, your next call should be to an attorney.
The takeaway is this, smoke all you want on the weekend but don't go to work high.
UPDATED: All the stores where NJ legal weed is sold
The number of recreational cannabis dispensaries continues to grow, since the first NJ adult recreational sales in April 2022.
NJ breweries with top-rated beer
The reviews are in — see which NJ breweries have the most beers with a great rating on BeerAdvocate.
Opinions expressed in the post above are those of New Jersey 101.5 talk show host Judi Franco only.
You can now listen to Dennis & Judi — On Demand! Hear New Jersey's favorite best friends anytime, anywhere and any day of the week. Download the Dennis & Judi show wherever you get podcasts, on our free app, or listen right now.