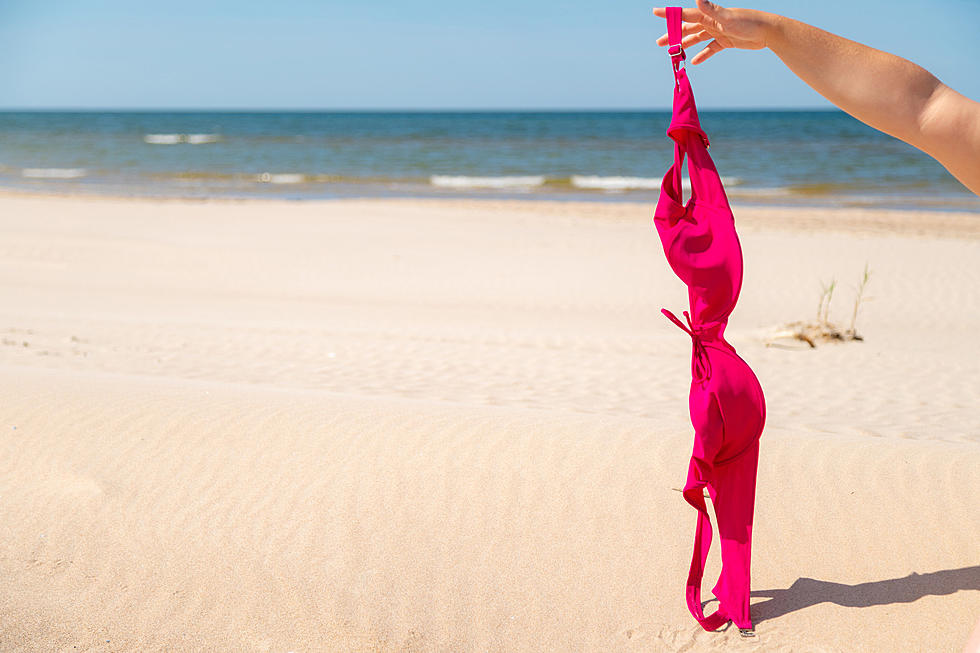 One of the world's best skinny-dipping spots is in NJ
Ja'Crispy
Skinny-dipping. Going natural. Hitting a nude beach. It's not for everybody. Especially in this country, where such a premium is placed on looks that we invent things like Barbie dolls and create impossible standards to measure yourself against. People here feel bad about themselves fully clothed, let alone naked in public. But if you can love yourself enough to rise above all that crap they say it's a very liberating thing to go to a nude beach. But where are the best ones?
A dating advice website called My Dating Adviser put out a list of the 100 top skinny-dipping spots on the planet. And New Jersey got mentioned. In the world, Lokrum Island in Croatia Lakes was voted the best and in the United States top honors went to Washougal River in Washington state. But coming in at 11th best in the United States was, you guessed it, Gunnison Beach at Sandy Hook, New Jersey.
In all of New Jersey it's the only legal clothing-optional beach. It's on federal land is part of the federal Gateway National Recreation Area. Be aware while you used to be allowed to have alcohol there they changed the rule a few years ago and it is now prohibited. It's part of the federal Gateway National Recreation Area.
I've never been to a nude beach. I've never gone skinny-dipping in a lake. Heck I used to have a built-in pool in a totally private backyard and I never even swam nude there. No, I'm not a "never-nude" like Tobias on "Arrested Development," I just never had the desire.
Gunnison Beach is not only the only nude beach in New Jersey, it's the largest clothing-optional recreation area on the entire east coast. On summer weekends it's common for Gunnison to attract over 5,000 naturists. So what went into these rankings? Factors like beach quality, hotel cost, safety and weather.
Opinions expressed in the post above are those of New Jersey 101.5 talk show host Jeff Deminski only.
You can now listen to Deminski & Doyle — On Demand! Hear New Jersey's favorite afternoon radio show any day of the week. Download the Deminski & Doyle show wherever you get podcasts, on our free app, or listen right now. Click here to contact an editor about feedback or a correction for this story.
Take a Dip In The Most Breathtaking Backyard Pools in New Jersey
Teresa Guidice's mansion with boyfriend Luis Ruelas
A look inside the home the two lovebirds purchased in Montville, NJ
Step Inside RHONJ Melissa Gorga's Toms River, NJ Home With a Breathtaking View