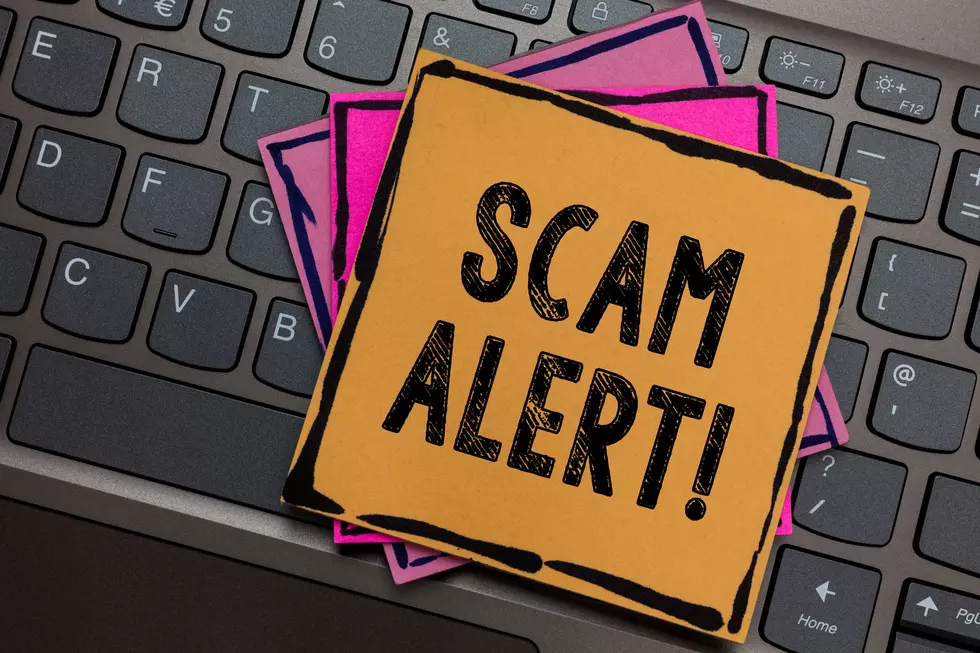 My poor mom is heartbroken after this scam — don't fall for it, NJ!
Artur GettyImages
My mom is an elderly woman who has had her share of medical problems in the last two years. A thing you have to know about my mom is she has worked hard all her life starting at 13 years old.
She grew up poor. Very, very poor. She's one of nine children and the family was abandoned by my grandfather when she was three. My grandmother raised nine kids as a single mother in abject poverty and forced my mom to quit school at 13 and sent her to work in a hot laundromat pulling 65 hours a week. Child labor laws didn't exist then.
So my mom worked hard all her life and both she and my dad never rose above a blue-collar living. When they divorced, my mom worked in a factory and used to come home with sharp metal filings stuck in her hair. I can still see them.
My brother and I grew up and I had kids of my own. My mom always wished she had been able to make a better life for us and once she had grandchildren dreamed of being able to help them more than she ever could financially.
For years now, my mom has been faithfully sending in entries to the Publishers Clearing House sweepstakes. The odds of winning this are far worse than even Powerball or Mega Millions. But with their almost personalized marketing trying to make everyone feel they've passed hurdles and are among a scarce few left in the running, she unrealistically believed she was going to win this someday. She always knew the exact date that the 'Prize Patrol' was going to show up somewhere at a winner's doorstep.
On one of those dates she was so convinced she might win she set her alarm for 4:30 in the morning, got a shower, cleaned the whole condo, and got all dressed up, did her makeup and hair, and sat waiting. She literally sat there all day, for hours, waiting for a knock that obviously wasn't going to come.
She had such a lousy, impoverished upbringing that she just felt she could get this break and use it to help her grandkids have a better life.
Then something happened Wednesday that I truly hope someone burns in hell for.
A scam call came to her phone claiming to be Publishers Clearing House. They told her she had won $18.5 million. She became weak with excitement and joy, barely able to speak. She sat in her den talking to this conman as my stepfather entered the room. She hurriedly told him she's won and went back to her call already thinking about setting up trust accounts for my kids and paying for my son's full four years of college. She could barely contain herself.
My stepfather heard her begin giving personal information and thank god he stopped her. He told her this didn't sound right, that it was probably a scam. My good-hearted mom naively asked, "This isn't a scam, is it? My husband thinks it's a scam."
Of course, they assured her it was no scam, that all her dreams had just come true. Then they heard my stepfather in the background wisely saying to ask them if she'd be required to send any money first. They overheard this and promptly hung up on my mom. When she tried calling back naturally it was a non-working number because the scammers had used spoofing technology to disguise it.
My mom then called Publishers Clearing House, the real one, and after some transfers to an appropriate department talked to someone who said yes, this scam has been going on. People claiming to be from Publishers Clearing House have been calling people, getting personal information probably for nefarious uses, and conning them into wiring money they say is a "fee" to collect their windfall.
Afterward, my mom sat and let it sink in. She collapsed in tears. Tears not just for what felt like losing a fortune she of course never had to begin with, but no doubt tears for every missed meal and shabby dress from the poor box she dealt with throughout her childhood. Tears for the love she has for her grandchildren far outreaching her means to help them in life.
Tears for all of it.
So talk to your elderly parents and grandparents. Warn them that this scam is happening right now in New Jersey. Guard them against it.
And as for the scumbag who was trying to con her? Hearing my mom cry to me on the phone tonight after every health issue she's battled lately, I'd much rather have ten minutes alone in a room with him than the sweepstakes prize.
25 True Crime Locations: What Do They Look Like Today?
Below, find out where 25 of the most infamous crimes in history took place — and what the locations are used for today. (If they've been left standing.)
Opinions expressed in the post above are those of New Jersey 101.5 talk show host Jeff Deminski only.
You can now listen to Deminski & Doyle — On Demand! Hear New Jersey's favorite afternoon radio show any day of the week. Download the Deminski & Doyle show wherever you get podcasts, on our free app, or listen right now.
Click here to contact an editor about feedback or a correction for this story.
KEEP READING: Scroll to see what the big headlines were the year you were born
Here's a
look at the headlines
that captured the moment, spread the word, and helped shape public opinion over the last 100 years.
LOOK: Baby boomer baby names that have gone out of style
Using info from the Social Security Administration's baby name database,
Stacker
compiled a list of baby boomer baby names that have declined in popularity.