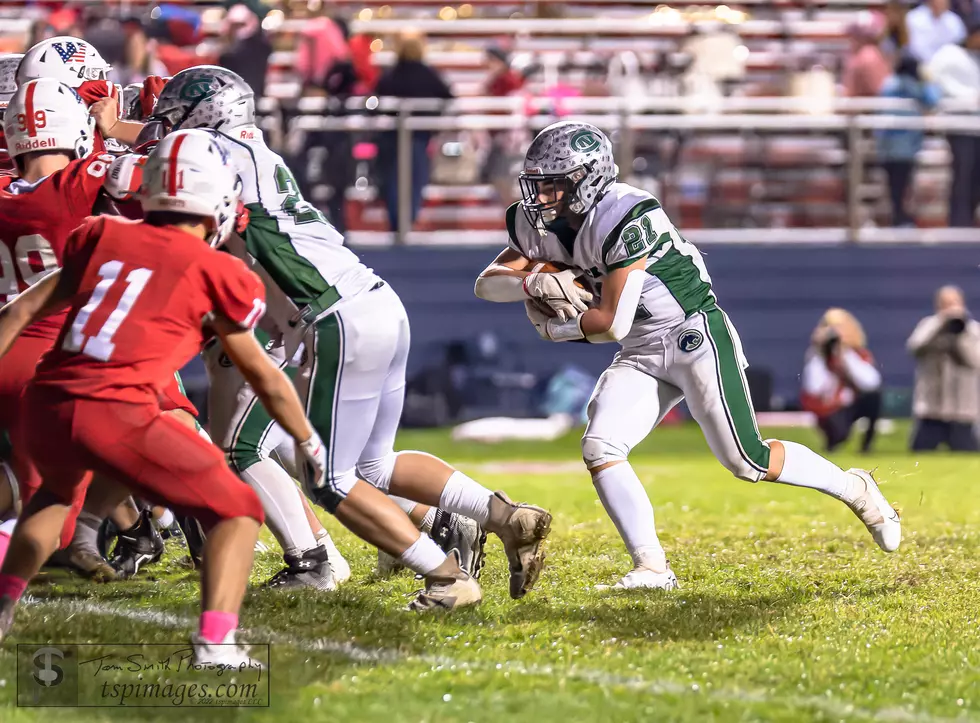 Week 8 VarsityLink Coaches Corner Canceled Due to Power Outage in Monmouth County
Tom Smith | tspsportsimages.com
A massive power outage in Monmouth County that has upwards of 50,000 residents without power Wednesday night has forced the cancelation of the Shore Sports Network's VarsityLink Coaches Corner Football Show.
The weekly program talking Shore Conference football was scheduled to feature Colts Neck High School and take place at MJ's Restaurant on Route 66 in Neptune. The power outage has shut down MJ's and they are not expecting power to be restored until later tonight.
We were scheduled to be joined by Cougars head coach Matt Ahearn and senior standouts Will Surdez and Matt Celli. We hope to have the Cougars on when we return to MJ's on Wednesday, Nov. 2.
Since a season-opening 28-21 loss to St. John Vianney, Colts Neck has ripped off six straight wins to put itself within one victory of a division title and in position to secure a high seed in the South Group 4 playoffs. The Cougars are ranked No. 7 in the latest Jeep Store SSN Football Top 10 and have been propelled by a powerful rushing offense and a physical defense. Junior running back Chris Scully has rushed for 1,128 yards and 14 touchdowns on an average of 6.7 yards per carry and the defense has allowed an average of 11.6 points per game.
Surdez has led the way on defense with 44 total tackles, 3 sacks, 13 tackles for loss, one interception, and two pass breakups. He has also contributed offensively with two rushing touchdowns and 129 receiving yards. Celli, a wide receiver and defensive back, has intercepted two passes this season, including one he returned for a touchdown in a win over Howell.
Now in its 12th season, the Coaches Corner is presented by Varsity Link which is the newest social media platform for student-athletes and is designed to allow them to showcase their best qualities to increase their chances to get recognized and recruited. The athletes build their own profiles specifically tailored to the sport they play.  Download the Varsity Link app now, it's available on the App Store and Google Play. Visit varsitylink.com.
The show will rotate on Wednesdays throughout the football season between The Office Lounge in Toms River and MJ's Restaurant Bar & Grill in Neptune. In addition to being broadcast live, the weekly show will also be archived on shoresportsnetwork.com and can be viewed at any time.
Manasquan Inlet Tug of War 2022