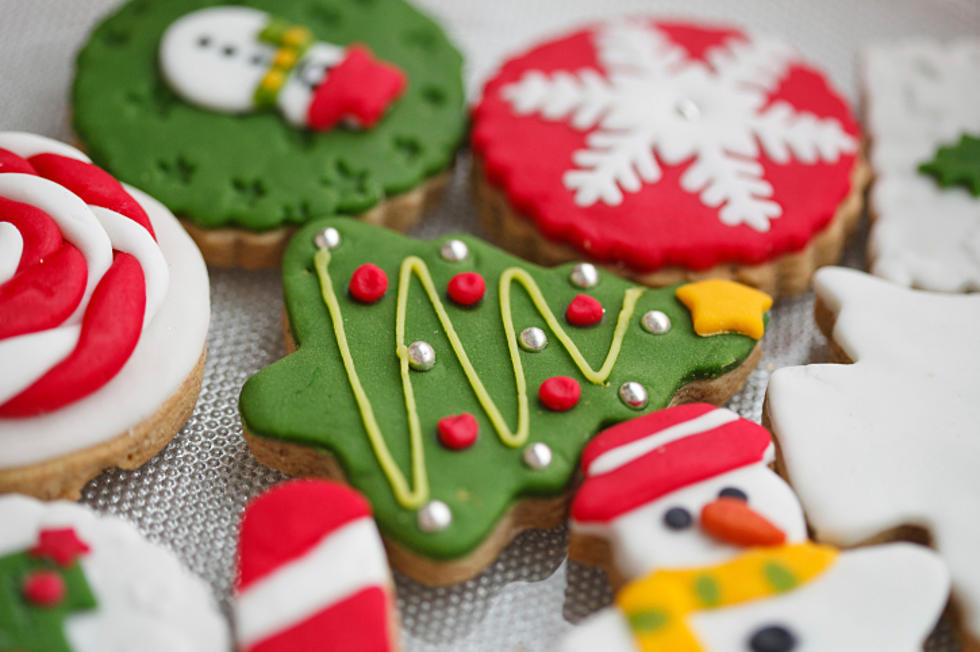 Delicious and Festive! Best Christmas Cookies in Ocean County, New Jersey
Getty Images/iStockphoto
One of my favorite things during the holidays is Christmas cookies! I love a good Christmas cookie...in all shapes and sizes.
I think when it comes to Christmas cookies I love cut-outs the best. Nice Christmas cut-outs with cool frosting designs. Snowmen, Christmas Trees, Snowflakes, Candy Canes, etc. all the shapes are fine because the bottom line is they are delicious. You want to make me happy for the holidays...coffee and Christmas cookies.
Listen to Shawn Michaels mornings on 92.7 WOBM and download our free 92.7 WOBM app
I am excited this year because April is hosting a "Christmas Cookie Swap" or as I like to call it "Shawn's Cookie Buffet" lol There will be all kinds of different "homemade" Christmas cookies and a bunch of them. So maybe with that coffee and Christmas cookies should be a treadmill under the tree this year. I am very curious to see all the different types of Christmas cookies that people bring. Each person brings several dozen and then everyone gets to make their own selection of cookies.
Now when it comes to the "best" Christmas cookies here in Ocean County I decided to ask YOU at home and get your votes for "best" Christmas cookies. So I asked and YOU answered. Here are some of the responses I received....
Danielle: "Me" and Susan agrees :)
Mary: La Scala Bakery
Yvonne: Mueller's in Bay Head
Nick: We make cookies you won't find in any Bakery
Donna: My house. We have homemade Gingerbread and Pfeffernusse cookies. There are still more to be made
Patricia: Pondrelli's on Hooper Avenue across from the CVS....Great baked goods.
Yvonne: Elisa's in Brick/Lakewood
Gretchen: Red Rose Bakery in Toms River
Laura: Big Apple Bakery in Manahawkin
Scott: Mandoli's in Toms River
Wherever YOU go or make your Christmas cookies, enjoy them this holiday season and save me one or two or three lol
MERRY CHRISTMAS 
Beautiful Christmas Homes On Display For The Holidays in Ocean County
Take a Peek at Some Beautiful Homes Decked Out For Christmas in Shawn Michaels Neighborhood in Little Egg Harbor, New Jersey.