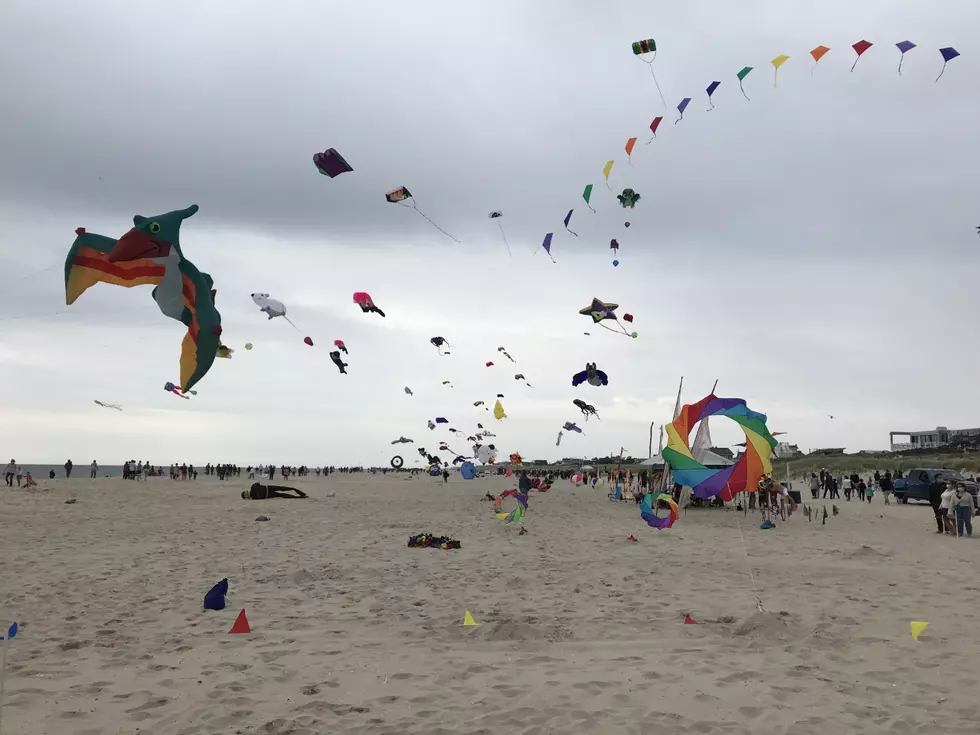 Check Out Pictures From LBI KiteFest 2020
(c)Varacchi
This past weekend was the sixth annual Long Beach Island Fly Kite Festival! I packed up my family, made the quick drive over the bridge, and wandered around the Ship Bottom beach for a while to check out some amazing kites.
The weather was not looking great, and it even started to drizzle a bit as we were driving to the Island. Luckily things cleared up by the time we got over the bridge, and I could even see some kites flying above the buildings as we were driving.
Parking was only available on the street, and I managed to get lucky and find a spot right on the beach side. I had kept where were going a surprise for my daughter, and she got really excited when she saw all the kites up in the air.
Even with the clouds and threat of rain, the beach was pretty packed with people, and there were a ton of kites flying. The wind actually seemed to help keep the kites rippling, even though a handful seemed like the wind was almost too much to handle.
We spent a while running up and down the beach, checking out the giant kites, watching a little bit of the sport kite demo, and all-in-all it was a successful surprise for my daughter!
LBI Kite Fest 2020
Enter your number to get our free mobile app
Go Inside LBI's Private Island For Sale