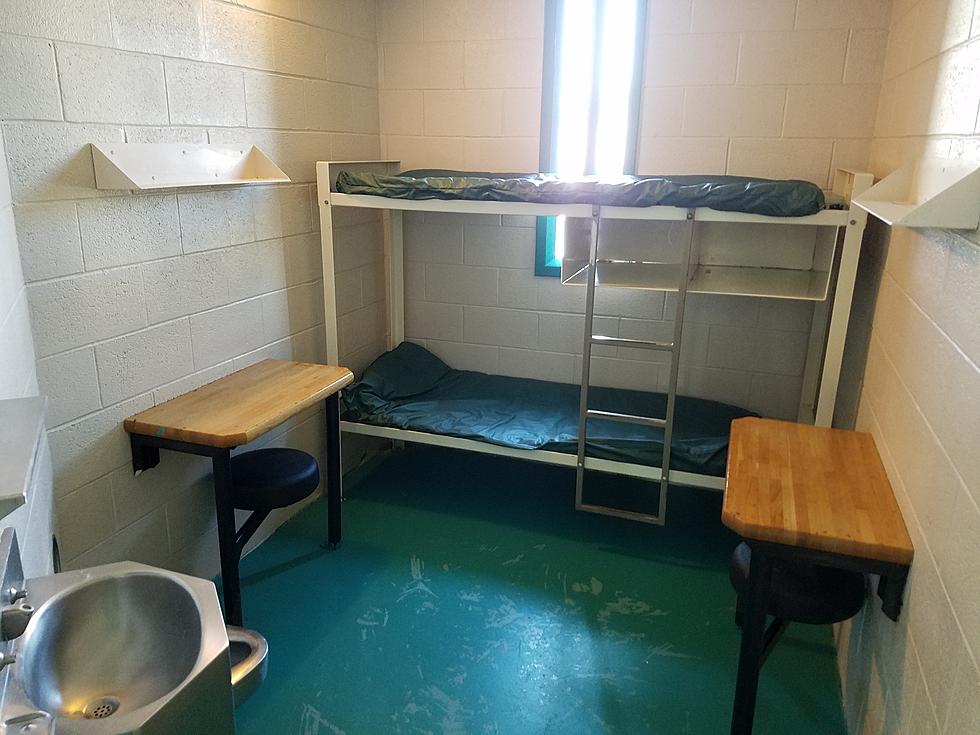 Bradley Beach, NJ man indicted for offering elementary school girl money for sex
Prison cell at the Monmouth County Correctional Institute. (Vin Ebenau, Townsquare Media New Jersey)
A Bradley Beach man has been charged and subsequently indicted by a Monmouth County Grand Jury, for allegedly trying to pay an elementary school girl to have sexual intercourse with him.
Acting Monmouth County Prosecutor Lori Linskey announced Tuesday that the Monmouth County Grand Jury returned a five-count indictment charging 41-year old Adalberto Garcia-Velasco, 41, with third-degree Endangering the Welfare of a Child, first-degree Manufacturing Child Pornography, second-degree Luring, first-degree Promoting Prostitution, and second-degree Attempted Sexual Assault.
The staff at a local elementary school contacted Bradley Beach Police on November 23, 2021 after finding out that one of their students was receiving inappropriate text messages from an adult man.
Investigators later found out that Garcia-Velasco was sending text messages to a girl who lived in his neighborhood, including in October of 2021 when he was messaging with the girl and asking her to send him nude pictures of herself.
Garcia-Velasco continued to pursue a sexual relationship with the girl over the month that allowed by sending similarly illicit messages including offering her up to $800.00 to have sex with him.
If convicted, Acting Prosecutor Linskey said that Garcia-Velasco faces up to 20 years in prison on the Manufacturing Child Pornography, and Promoting Prostitution charges, and then up to 10 years in prison on the Luring and Attempted Sexual Assault charges.
Garcia-Velasco would also be subject to Parole Supervision for Life, and required to register under Megan's Law.
The case is assigned to Assistant Monmouth County Prosecutor Joseph Cummings of the Office's Special Victims Bureau.
Adalberto Garcia-Velasco is currently represented by Charles Moriarty, Esq. of West Long Branch, New Jersey.
New Jersey's most disgraceful child predators and accused predators