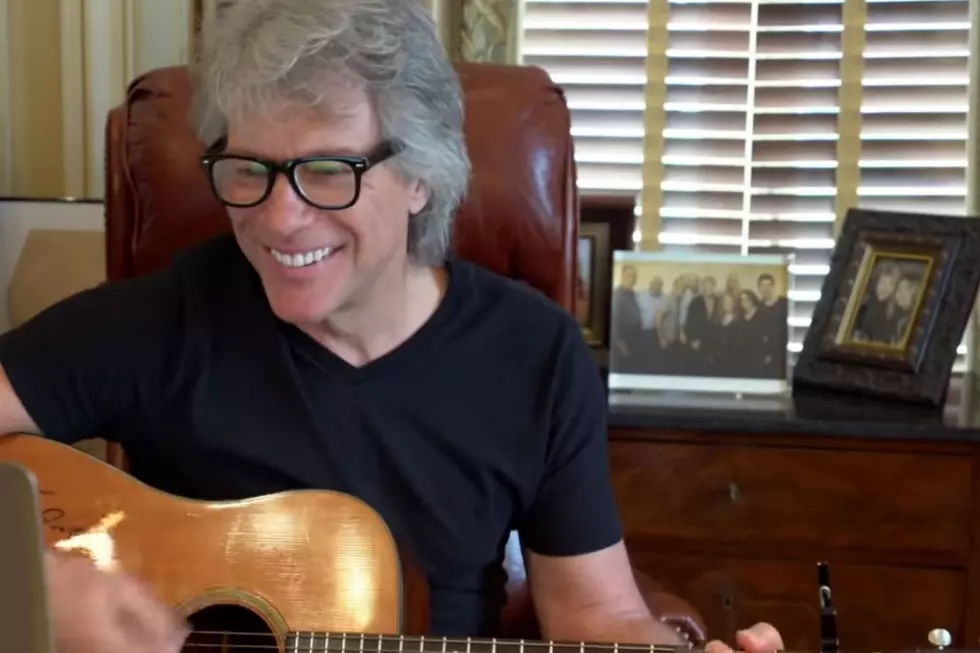 Bon Jovi sings fan lyrics to 'Do What You Can,' about COVID-19
(Bon Jovi via Youtube)
Jon Bon Jovi has been giving fans a voice, by building a new song with submitted lyrics inspired by the coronavirus pandemic.
The rockstar said he was inspired after pulling a shift at the JBJ Soul Kitchen in Red Bank, which Bon Jovi created with his wife, Dorothea.
In a remote interview with Tonight Show host Jimmy Fallon days later, Bon Jovi said he was later moved to write a new song based on the phrase and thus the "Do What You Can" campaign was born.
The Rock and Roll Hall of Famer, whose bandmate David Bryan has been recovering from COVID-19 at his own home, has since shared verses submitted by fans, posted to Youtube in the videos seen below.
Lyrics sent to Bon Jovi from across social media include mentions of truck drivers on a mission to keep providing supplies to folks staying at home amid the public health crisis, to special education teachers worrying about students, employers having to lay off staff members and proms being missed.
In addition to recapping his "Do What You Can" campaign, Bon Jovi also shared with Fallon the "pay what you can" restaurant model that he and his wife now have expanded to three sites in New Jersey.
Following the Red Bank location, there is a JBJ Soul Kitchen in Toms River and a newer site in Newark, on the Rutgers University campus there.
During the pandemic, the Red Bank and Toms River locations are open for "take-out for the in-need community only," according to the JBJ Soul Kitchen website.
Enter your number to get our free mobile app
MORE INFO: 7 easy ways to stop touching your face