Top 10 Angus Young Guitar Solos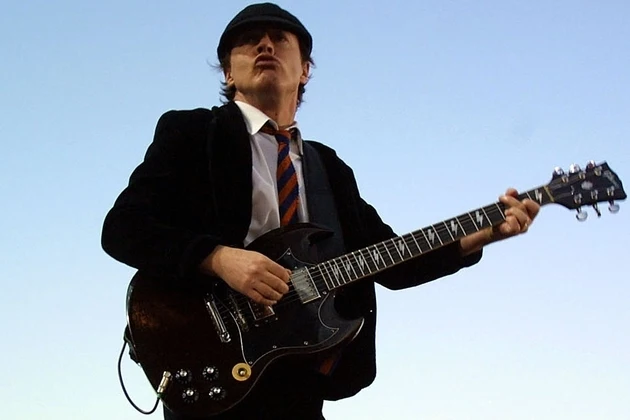 AC/DC guitarist Angus Young may be one of the unlikeliest guitar heroes in rock music, simply for the fact that he's not trying to be a guitar hero at all. Far from the flashy pyrotechnics of many of hard rock and metal's most celebrated players, Young's artistry lies in his ability to use the simplest chords and scales to build musical tension and excitement.
While his trademark schoolboy uniform and manic stage presence are his visual signatures, musically Young's playing is characterized by a strong reliance on both major and minor pentatonic scales, which he mixes freely in the blues tradition. He has stuck with the Gibson SG for basically his entire career, and his firm adherence to the same types of tones, chords and scales is the cornerstone of AC/DC's instantly recognizable trademark sound.
Rarely has any guitar player done so much with so little — as you'll see in our list of the Top 10 Angus Young Guitar Solos.
Source:
Top 10 Angus Young Guitar Solos